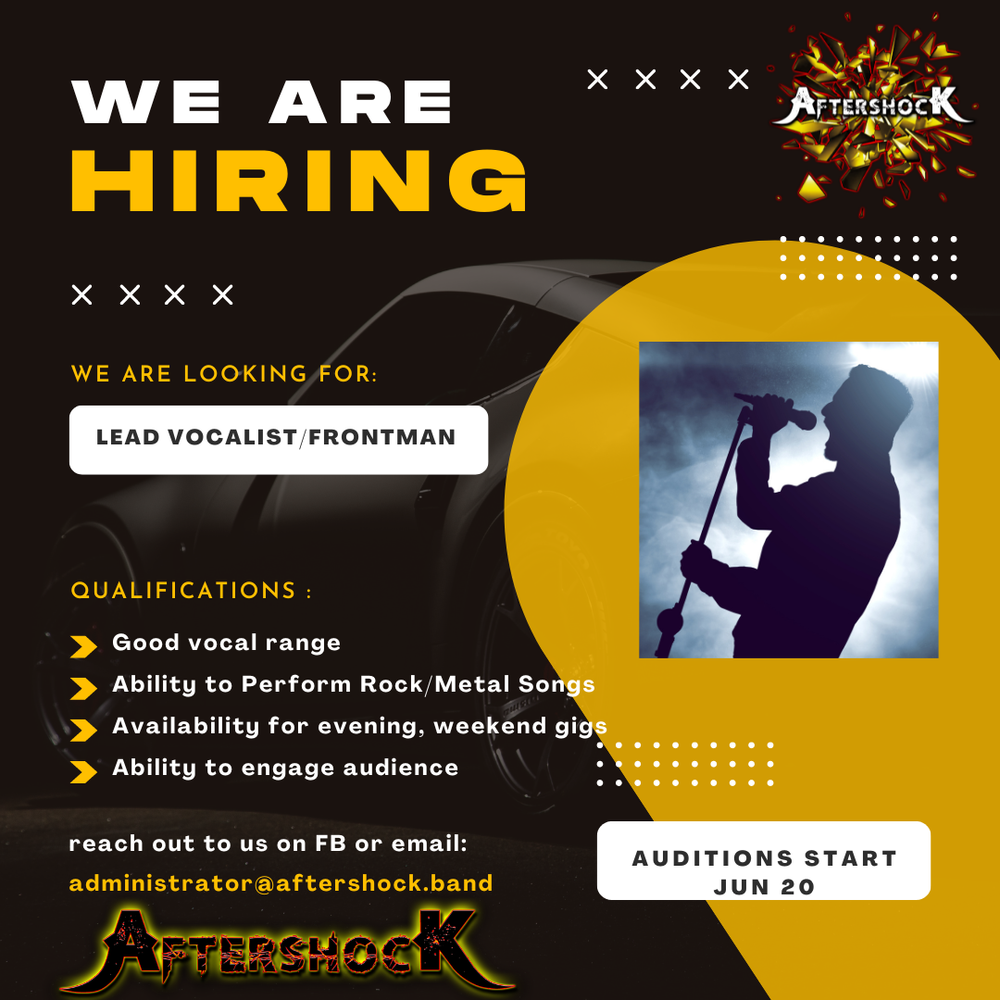 Aftershock is looking for a Lead Singer
Auditions start Jun 20th
Our current singer is moving onto other projects and willnot be able to perform with us anymore.  We are looking for a dynamic, entertaining front person with a good singing voice to cover our Rock & Metal songs at shows.  usually 2 to 3 a month on Friday or Saturdays.
If you are interested, please contact us at bookings@aftershock.com or leave us a message.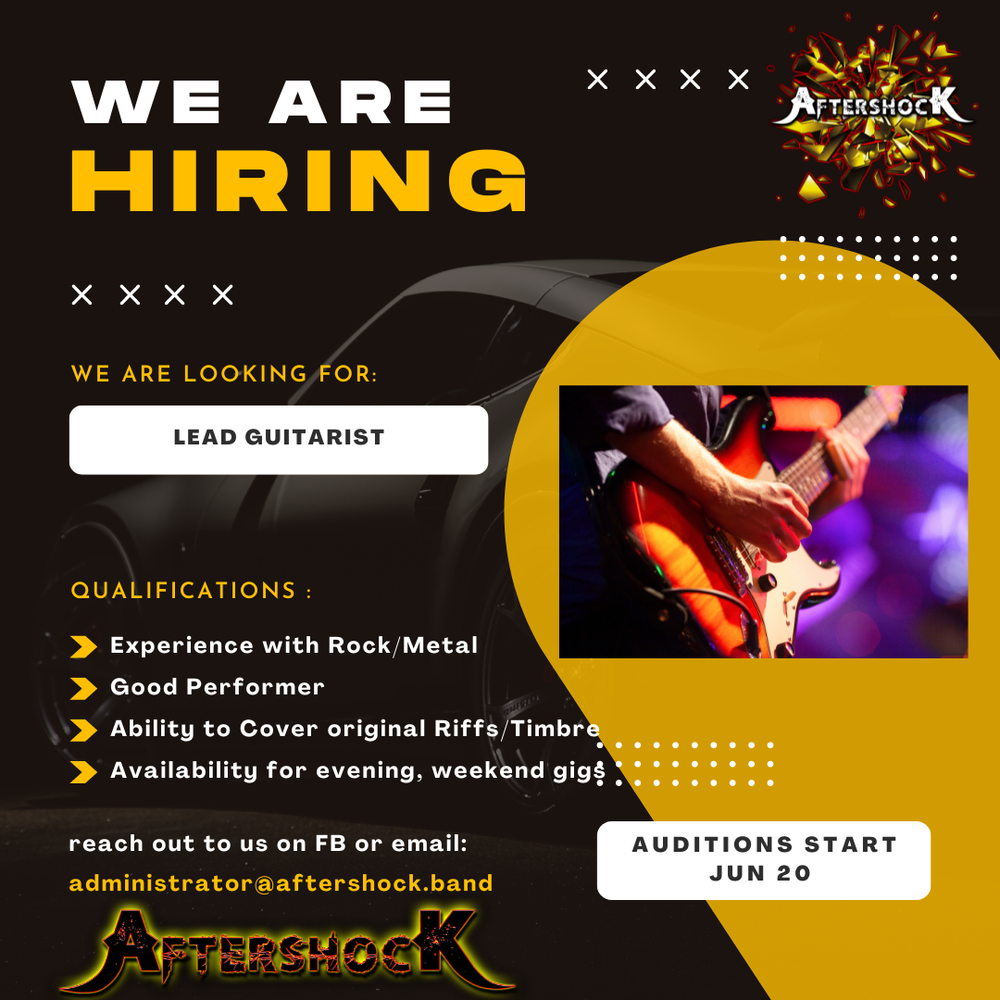 Aftershock is looking for a Lead Guitarist
Auditions Start Jun 20
After playing with us for over a year, our lead guitarist is preparing to move out of state.
We are looking to replace him with a fun, energetic guitarist who can handle the sounds and riffs in the songs we cover.
If you're interested, please reach out to bookings@aftershock.com or fill out the contact us form on this website. 
Aftershock Returns to Babe's nightclub to play your favorite Rock hits